Community based management empowering residents
Community Properties of Ohio is an affiliate of Ohio Capital Corporation for Housing, a non-profit financial intermediary of Low Income Housing Tax Credits. CPO currently manages over 1,400 units of affordable housing in Columbus and throughout the state of Ohio.
company profile
mission & vision
Our Mission
Provide quality affordable housing
Link residents with resources that stabilize their housing
Champion resident and community advancement
Our Vision
Build a replicable, national model of transformational affordable housing.
Our Story
Community Properties of Ohio
In 2003, Ohio Capital Corporation for Housing (OCCH) acquired the largest portfolio of scattered site project-based Section 8 rental housing in the nation. With 250 buildings across seven inner-city Columbus neighborhoods, these units had historically struggled with poor maintenance, high crime, and residents living in severe poverty with limited social and financial resources. OCCH became involved with this portfolio at the request of Campus Partners for Urban Redevelopment, an affiliate of The Ohio State University. Campus Partners was concerned about the high concentration of dilapidated units in the portfolio located in Weinland Park, the neighborhood adjacent to the university, and had secured an agreement with the previous owners. On April 23, 2003 OCCH purchased the existing for-profit management company and transformed it into the mission-oriented Community Properties of Ohio Management Services (CPO Management).
1,033
Affordable Rental Units
7
Inner-City Neighborhoods
$133
Million Rehabilitation
9
Phase Redevelopment Plan
Community Partnership
In partnership with a number of community organizations, and with the active support of federal, state, county and the local government, OCCH implemented the "Community Properties Initiative"– a $133 million, nine-phase redevelopment plan–rehabilitating 1,033 units of affordable rental housing in Columbus, OH. The rehabilitation initiative, begun in 2004 and completed in 2009, involved physical rehabilitation of units, with particular attention to the historic preservation elements of the buildings. Also essential to the initiative was an aggressive "Eliminate the Elements" safety program, supportive services, strict lease compliance and re-establishment of trust and accountability between residents and property management. Gratefully, neighborhood groups once critical of the portfolio now view the CPO initiative as an important element of stabilizing our communities.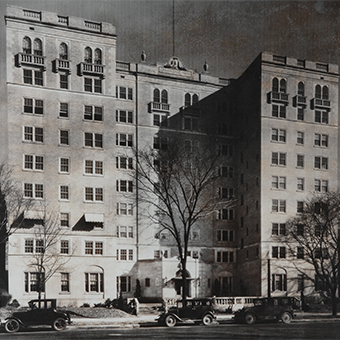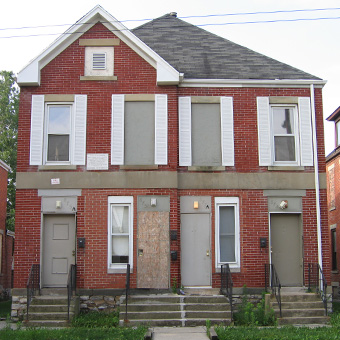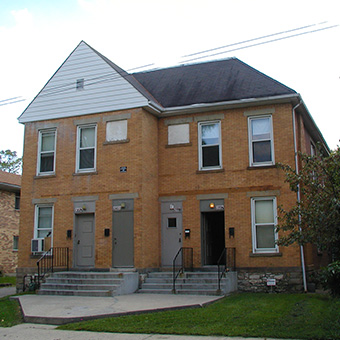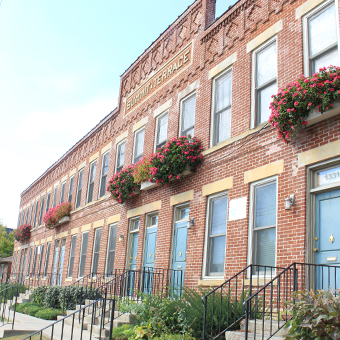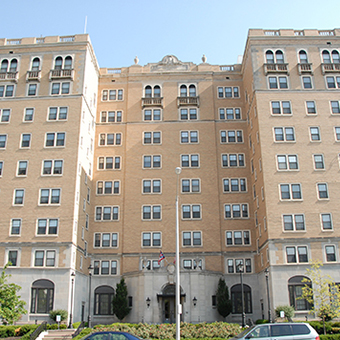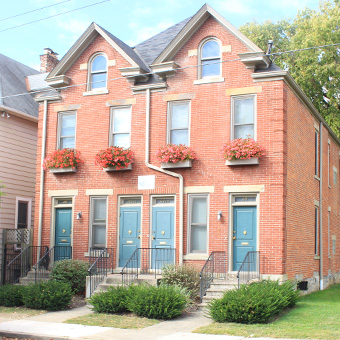 What we do
empowering residents
Community Properties of Ohio is a management company that is dedicated to meeting the needs of residents and the community. Through our 501(c)(3) non-profit foundation, Community Properties Impact Corporation (CPO Impact), we link residents to community resources to help stabilize their lives. Community Properties of Ohio believes in partnering with residents to strengthen families and communities through supportive service coordination. Guided by a vision to become a model of affordable housing management, Community Properties of Ohio is investing in changing the physical and social landscape of our neighborhoods and empowering residents to lead successful, productive lives.
Community Properties of Ohio
our history
Founded by Ohio Capital Corporation for Housing in April 2003

Began $133 million, 9-phase rehabilitation of CPO housing portfolio (1,033 units), including temporary relocation of residents

Integrated a Supportive Services model to begin delivering holistic services for residents

Received the "Outstanding Achievement Award" by the US Conference of Mayors

Received "Outstanding Group" award from the Columbus Landmarks Foundation

Established CPO Impact, a 501 (c)(3) non-profit arm to support & raise funds for resident service initiatives

Received "James B. Recchie Design" award for innovation in rehabilitating Section 8 properties

Completed 9-phase rehabilitation of original housing portfolio

Received "Award of Merit" from the Ohio Historical Society

Received the "Community Service" award from the Leopold W. Berhardt Foundation

Received the 2011 "Honor Award" from the National Trust for Historic Preservation

Developed and opened Columbus Scholar House (Phase I) in partnership with Columbus Metropolitan Housing Authority

The Annie E. Casey Foundation selected Community Properties of Ohio as one of 5 organizations to lead the "Family Centered Community Change Initiative" in Weinland Park.

Earned the "Community of Quality" designation from National Affordable Housing Management Association for the original Community Properties of Ohio housing portfolio

Received the "Visionary Housing Honoree" award from the National Housing Conference

Opened Future Scholars Early Learning Center (operated by the YMCA) to provide childcare for Community Properties of Ohio families

Named one of "Top 5 Nonprofits to Watch in 2016" by The Columbus Foundation

Chad Ketler named new President and CEO of Community Properties of Ohio

Developed and opened Columbus Scholar House (Phase II) in partnership with Columbus Metropolitan Housing Authority

Received "Award for Excellence in Historic Revitalization" by the Near East Area Commission

Received 2019 "Diversity in Business" award from Columbus Business First
GET TO KNOW US BETTER
Our Team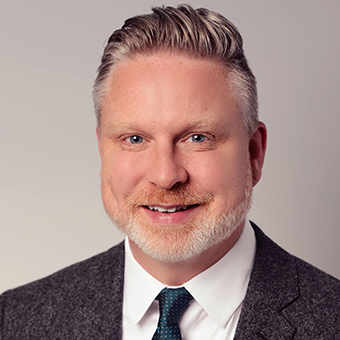 Chad Ketler
President & CEO
Mr. Ketler has been with Community Properties of Ohio since its inception in April 2003. He is currently President & CEO of Community Properties of Ohio , an affiliate of Ohio Capital Corporation for Housing (OCCH). Mr. Ketler is responsible for directing all facets of the organization including financial management, operations and business development.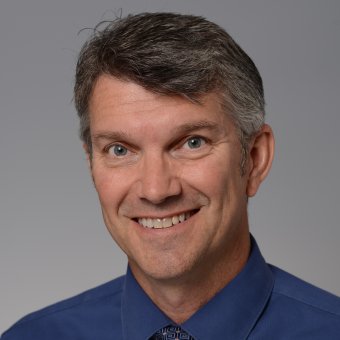 Barry Stayer
Chief Financial Officer
Mr. Stayer joined Community Properties of Ohio in 2013 as Chief Financial Officer. He provides asset management level oversight and financial projections as well as overseeing all day-to-day operations of the accounting department. He has over 20 years of finance and accounting experience in the non-profit, public, and affordable housing industry.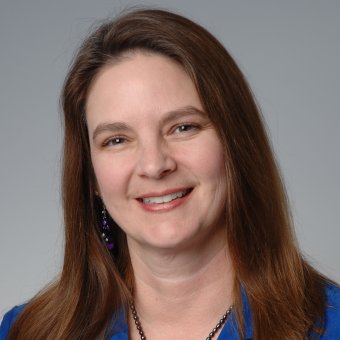 Sharon Pheifer
Chief Analytics Officer
Ms. Pheifer joined Community Properties of Ohio in 2006 as Controller. She was promoted to Chief Financial Officer in 2011, and then to Chief Analytics Officer in 2013. She is responsible for analyzing financial and operational data and preparing reports and projections based on the data, and for providing technical leadership and expertise in the areas of HUD, LIHTC, real estate asset management and contract management.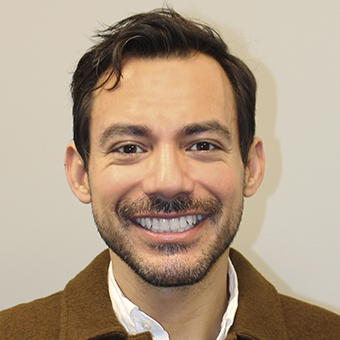 Johnny Mandujano
Director of Human Resources
Mr. Mandujano joined Community Properties of Ohio in August of 2018 as the organization's Director of Human Resources. He leads the organization's efforts in employee relations, enhancing employee engagement, culture development and recruitment.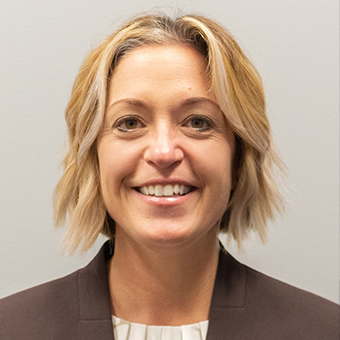 Amanda Leclerc
Director of Resident Services
Ms. Leclerc, LSW (she/her) joined Community Properties of Ohio in September of 2021 as the Director of Resident Services. She is responsible for program planning, implementation and evaluation to build on and expand the strong foundation of services and initiatives of CPO Impact.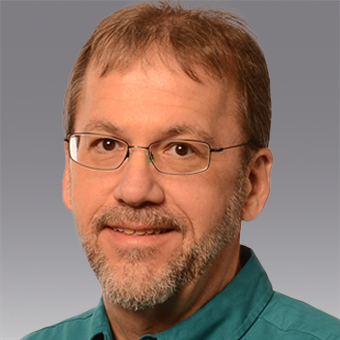 Kenneth McGill
Maintenance Manager
Mr. Kenneth McGill joined Community Properties of Ohio in October 2002 and was promoted to Maintenance Manager in January 2020. Mr. McGill has worked in various capacities within the Maintenance Department including Maintenance Technician, Field Supervisor and Reconditioning Supervisor Team Lead.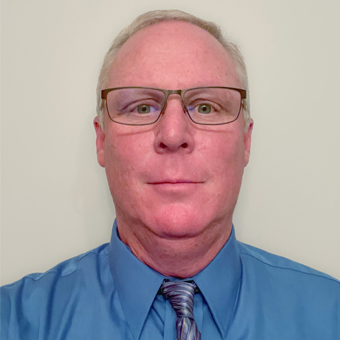 Ottis Compton
Senior Systems Administrator
Mr. Ottis Compton joined Community Properties of Ohio in June 2022 as Senior Systems Administrator. He has over 27 years of experience in the Information Technology field in both the public and private sectors. In previous tenures he has been responsible for multiple global CRM projects including project management, installations, and support.